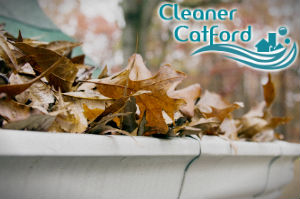 To most people, cleaning gutters and downpipes is a dreaded chore and they often neglect doing it. If you fall into this category, then the gutter cleaning services we offer in Catford and the neighbouring boroughs will greatly appeal to you.
We can clean your gutters to perfection in a time-effective and professional manner, using only specialised gutter cleaning machines. Our service is fully-insured for public liability and each technician we have on staff has an immaculate track record.
We have a one-month guarantee for gutter cleaning. With us, your satisfaction is guaranteed at all times!
Cost-Effective Gutter Cleaning for Homes and Businesses Catford
Need your gutters cleaned by reliable specialists you can trust? We are the right company to call as gutter cleaning is what we are good at – we are based in SE6, but can service commercial and domestic clients in the surrounding areas, upon request. The advantages our service has to offer are:
Flexibility in terms of scheduling
Competitive prices any customer can afford
High-end machines and tools
Full insurance and referenced personnel
Excellent results and a one-month guarantee
Friendly call centre representatives
Gutter cleaning is most effective when performed by experienced professionals, who implement advanced, specialised equipment. It is worth mentioning we have invested in modern gutter cleaning machines, which combine suction and powerful water stream to blast away all debris that might potentially cause blockages.
" I liked the team that this company sent to my house last month to clean the gutters. I liked watching them work with their modern equipment, but what I loved the most about them was the fact that they even did a test to show us that the gutters were cleaned. I could not thank them enough for their work! -Ellen"
Professional Gutter Cleaners in SE6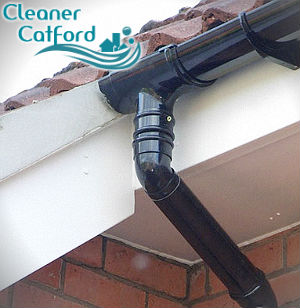 Yet, that's not all! Our insured and referenced experts rarely have to resort to using scaffolding and ladders as our wet/dry vacuum machines have long telescopic poles, attached to them.
As the poles extend to up to twelve metres, the team can comfortably clean your gutters, without clambering up bulky ladders. Moreover, the poles have cameras attached at one end, allowing us to take a peek inside the downpipes and even to take pictures of the final results.
Home and business owners should bear in mind gutter cleaning should be performed annually and is absolutely obligatory in early fall, especially if you have tall trees growing around your property. This is to prevent the accumulation of leaves and twigs in your gutters.
We are available for regular gutter maintenance to give customers' peace of mind, knowing their gutters are always in a top-notch condition. If interested, contact our representatives to learn more about the gutter cleaning service we offer in and around Catford, SE6.