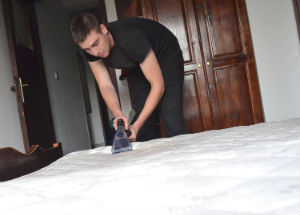 Our company is dedicated to mattress cleaning in Catford SE6. We work hard to provide healthy sleeping areas for our customers. We use the latest technological advances to help deep clean your mattress. We will sanitise the fabric and get rid of nasty bugs and contaminants lurking there. It is worth using our company mostly because we have the best work ethics, we are reliable and we achieve the desired results.
Plus, we offer amazing rates and free quotations. It is a pleasure to serve Londoners. We are open all week long in case you are interested in booking a service. We will be waiting for you.
Flexible Mattress Cleaning Catford
We understand that our customers are pretty busy running their households, going to work, raising their kids, etc. We know that they need to be able to choose the date and the time of their service. For this reason we offer a flexible mattress cleaning service in Catford that allows you to schedule for any day of week, even weekends. Don't miss this opportunity.
Using our service will:
Remove contaminants from your mattress
Ensure that your mattress is healthy and smelling good
Make your mattress fresher
Keep mould and mildew at bay
Fill the form for a free quote!

Believe it or not, mattresses are probably the dirtiest areas in your home. Even carpets get cleaned more frequently than mattresses. However, considering that you spend a huge part of your life sleeping or lounging in your bed, it really is necessary that you give your mattress a good clean at least every now and then to banish fungal spores, bacteria, dust, bed bugs and viruses. And that's where our mattress cleaning service in SE6 Catford comes.
"Since we started to use the mattress cleaning services offered by your company our beds are rid of stains, bad odours, dust an bed bugs. We sleep much better and our mattresses are in perfectly healthy condition. The cleaners know how to sanitise all kinds of mattresses and do it very efficiently." – Harry
Mattress Steam Cleaning Catford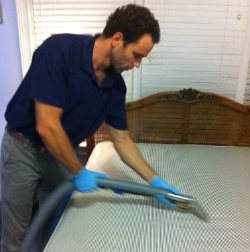 With our service, it's easy to bring your mattresses back to original condition. It includes removal of mite faeces, germs, bed bugs, bacteria, dust, mould spores as well as sanitation and deep cleaning of your mattress. It is worth going for our service.
If you need a mattress cleaning service like that, you should definitely consider getting in touch with our company. We will address your enquiries right away. Give us a ring.